We've had the immense privilege of working with Philips since early 2021 when their UK team approached us to support their feedback program for the Philips Sonicare brand.
Philips is a multinational conglomerate that aims to "improve people's lives through meaningful innovations", with their vast product portfolio including grooming products, home care and personal hygiene products, such as their hugely popular Sonicare brand.
The Philips Sonicare team were seeking a way to engage with dental professionals and obtain their vital feedback, whilst raising awareness of the brand within this key target customer segment across Western Europe, in order to boost dental conversions across all territories.
Philips approached CustomerSure and sought our help and experience to make their customer feedback program a success. As you'd expect, for a company the size of Philips, their requirements for customer feedback software were extensive, but we were more than up to the challenge.
Ease of use was hugely important, enabling the Philips Sonicare Field Team to easily collect feedback, whether in-person or followed up by email. Multi-lingual capabilities were also essential, with surveys available in 10 languages (English, French, German, Italian, Spanish, Dutch, Swedish, Danish, Norwegian, and Hebrew) to ensure inclusion and accessibility.
They also needed comprehensive training and support across multiple countries, friendly and committed service (as is our speciality!) and flexible reporting that ensures insights received by stakeholders are relevant to their role.
Our work with Philips Sonicare in the UK commenced in 2021, with work across Europe following in Summer 2022. We're thrilled to announce that, as of this month, we're now working with the brand across the USA, too!
That means that CustomerSure is assisting this global, iconic and highly-respected brand with its customer experience operations in the UK, Ireland, France, Germany, Spain, Italy, Israel, Sweden, Denmark, Norway, Finland, Belgium, the Netherlands, Luxembourg, and now the USA.
Darren Wake, Senior Account Manager, has been instrumental in ongoing relations between CustomerSure and Philips and has very much led this partnership from the get-go. He said: "We're so pleased to be helping the Philips team in the UK, across Europe and now in the US, as they continue the expansion of their customer feedback program for Sonicare.
"It's refreshing to see how engaged they are with their key customer and how much importance they place on gaining their feedback to drive improvements and changes that benefit all. We're looking forward to seeing the insights that come from this additional territory and are grateful to the team for continuing to put their trust in CustomerSure."
Claudia de Graaff, Professional Marketing Manager Oral Healthcare Western Europe, from Philips Sonicare added,
"We were really impressed with the functionality and power of CustomerSure from the beginning, and it's great to have a software partner that is able to help us scale our customer experience efforts to such a level, whilst maintaining that personable level of service.
"We really enjoy working with the team and look forward to continuing our work together and all the potential successes this may bring."
Want to learn more about what CustomerSure could do for your organisation?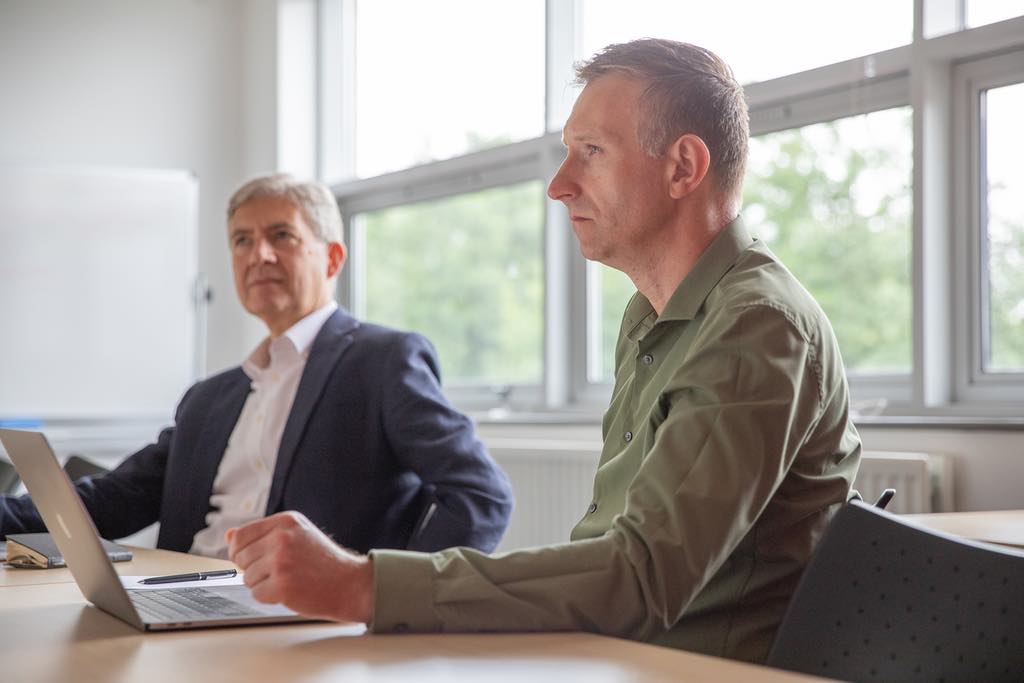 We're so confident in our product and support offering that we offer a free pilot project
We'll help you design and run a short, live test to show you exactly how everything works and prove the real impact our approach has on your customers and your business.
Get in touch to arrange yours.