Our software helps care & nursing home groups to collect feedback from residents and family & friends, so you can measure and improve satisfaction.
We understand the challenges of collecting feedback from elderly and vulnerable residents, and the sensitivity required to reach these groups. Which is why Barchester Healthcare have been using and trusting CustomerSure for over 4 years.
Read our Barchester Healthcare case study
Improve care
Learn how residents and family & friends feel
Find & fix problems
Give home managers the insights they need to make decisions
Help carers do their jobs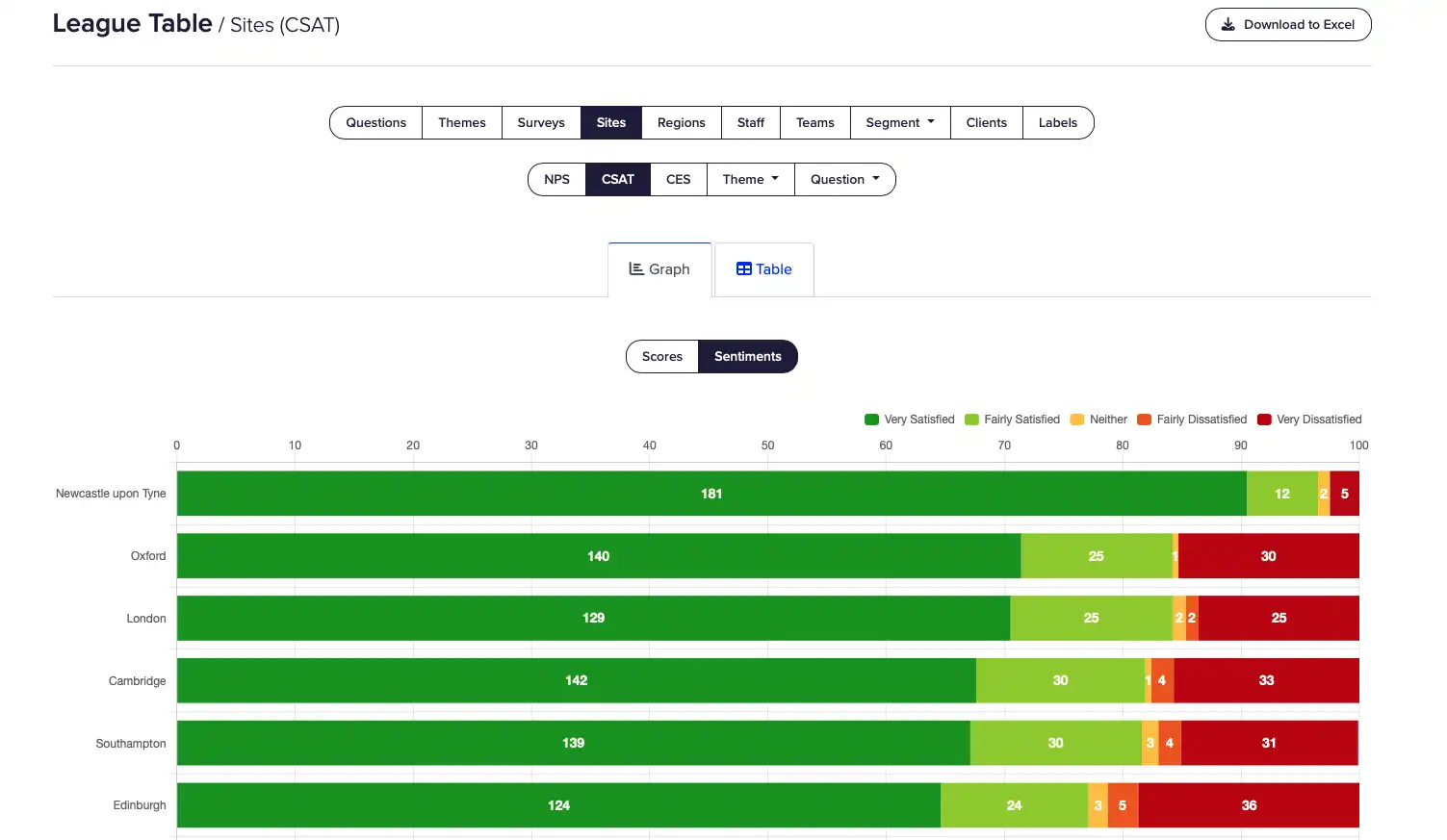 Improve the business
Understand how each home and region is performing and where improvements are necessary
Track key metrics like NPS, CSAT and Customer Effort
Generate referrals & convert more viewings
Increase occupancy
Improve staff morale and engagement
Simplify CQC inspections
Collect data to support CQC Key Lines of Enquiry
Show evidence of compliance
Maintain high standards
Our software helps you collect customer feedback so that you can measure and improve satisfaction. Two things are really important:
We make sure giving feedback is a great experience for residents and family & friends (which means you get higher response rates and better data),
Our approach guarantees this will feed through to make a positive impact to your homes and business and improve the lives of your residents.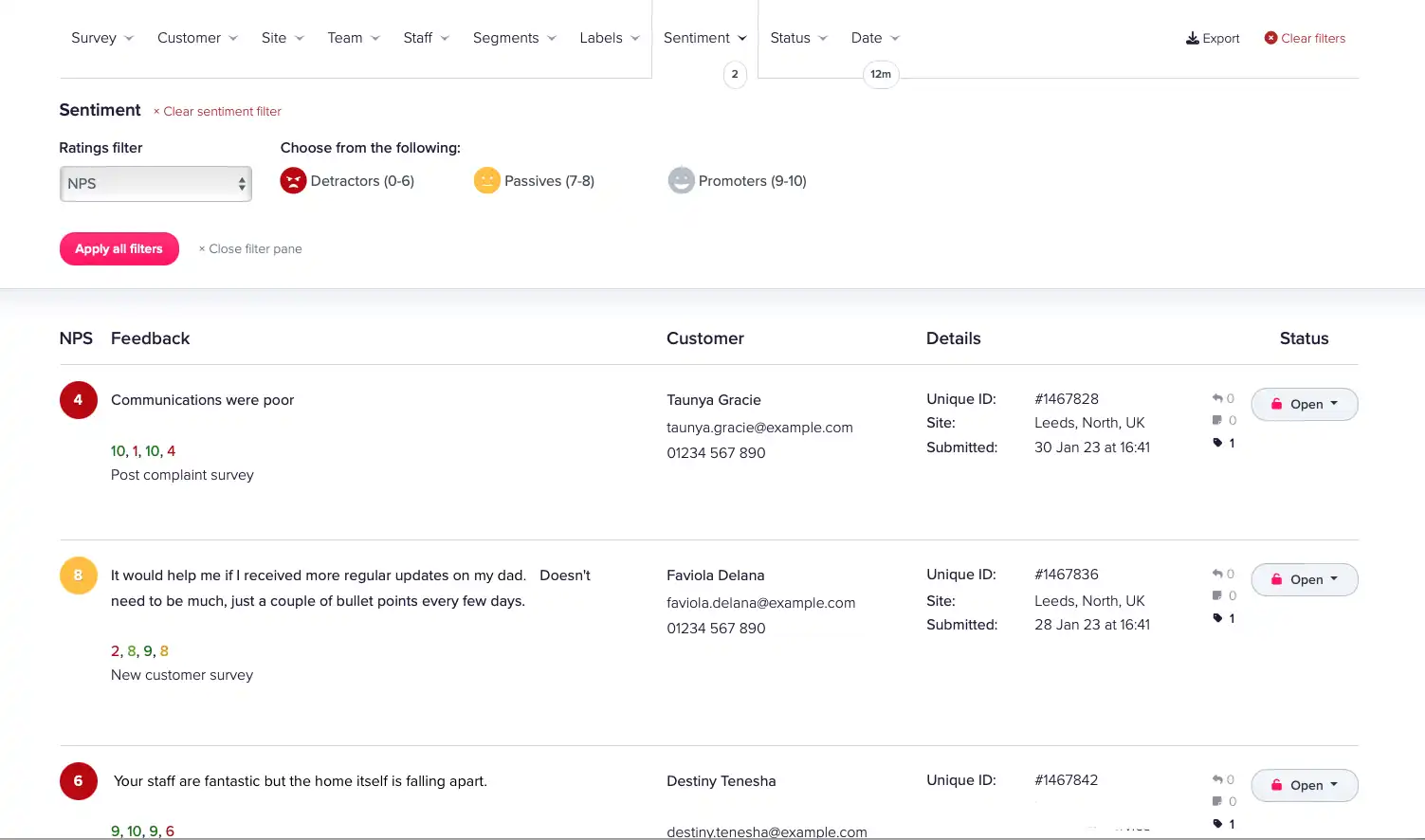 Key features
Fast, simple feedback options for residents and family & friends
Actionable insights, with tools for follow-up and analysis
Real-time dashboards tailored for central roles, area managers and home managers
The ability to share feedback and insights instantly across the business
Immediately and easily follow-up on feedback to improve a resident's experience
Learn more about our features here
Why choose CustomerSure?
We're a safe choice because we've repeatedly won our industry's software satisfaction awards. We make our clients projects successful by providing high quality software and expert advice. Three things make us distinctive:
We use our commercial experience to make sure that your whole business and residents' lives improves, not just your satisfaction scores.
We specialise in the mid-market. Our software platform is simple to use, fully featured and perfect for multi-team and multi-site businesses.
We're well known for simple to use but powerful software, and expert advice and support. Our partnership approach helps ensure our clients success.
To book a demo of CustomerSure or discuss how we can help you click here